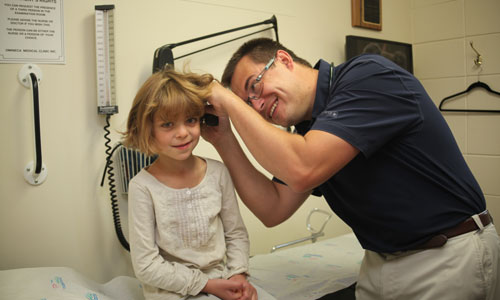 Welcome
The Omineca Medical Clinic has been proudly serving the health care needs of Vanderhoof and the surrounding area for the past 50 years. Since opening our doors in 1969, the Omineca Medical Clinic has been dedicated to providing timely, professional, and expert care for patients.  As a full service Family Practice, our medical team is committed to helping patients achieve optimal health and wellness. 
We offer a full range of health care services to our patients including the management of acute and chronic illnesses for people of all ages, preventative medicine, prenatal and newborn care, minor office procedures, and group medical appointments. Please feel free to contact us at any time if you have any questions or concerns.
Health Matters
Fall 2019
We are currently undergoing a significant transition in the Physician staff at the Omineca Medical Clinic.  Under ideal circumstances, our goal is to provide each patient in Vanderhoof with an assigned Family Physician.  Unfortunately, in the coming months, this may not be possible until we are able to recruit some new long term Family Physicians to the community.  Recruitment efforts by the Vanderhoof Physicians and Northern Health are currently underway.  On a positive note, we will have some locum Physicians coming to help out over the remainder of 2019. 
In the meantime, every patient registered with the Omineca Medical Clinic will continue to have access to medical care provided by a Physician or Nurse Practitioner at our office.  Patients without a Family Physician will be booked with a provider who has the next available appointment.  There will continue to be some "same day" emergency appointments available each day.  However, under the circumstances, there may be longer waits to book regular appointments. We will do our best to provide timely care to our patients.
Your electronic medical chart is available in our computerized medical record system and can be accessed by any provider who sees you, as needed.  The Physicians who are closing their practices are currently reviewing their patient lists.  They will be identifying their patients with the most complex medical needs and asking another Physician colleague to assume ongoing care until we have some new providers. Others will not be assigned a new provider but as stated above, all patients can continue to be seen at the Clinic by a provider with an open appointment. 
Thank you for your understanding and patience during this time of transition.   We remain hopeful that we will be able to recruit some new Family Physicians to Vanderhoof in the very near future.  If you have questions or concerns, please let us know.